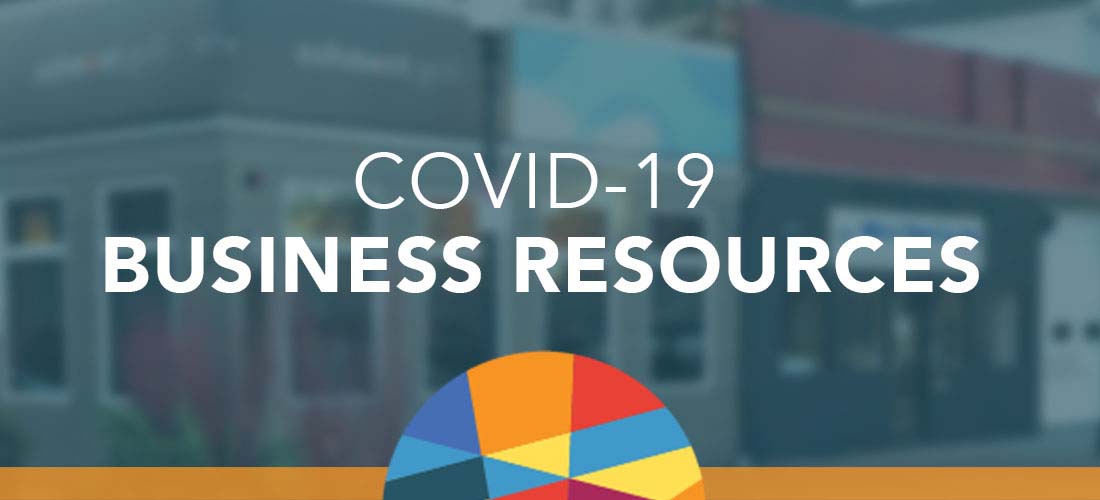 Getting Help and Support to Boston's Small Businesses
To assist small businesses during this challenging time, Executive Directors from Main Streets across the city have compiled a list of resources to help small businesses in districts around the city.
Organizations
BooksTime COVID-19 Helpful Free Tools & Services
COVID Relief Coalition
COVID-19: Essential Services (from Mass.Gov)
Egleston Square Main Street (en español) Resource Guide
Gustavo Quiroga / Graffito SP, Resource Guide
JP Centre/South Main Streets
JPNDC Small Business Services (en español) Resource Guide
My Undocumented Life Resource Guide
Small Business, Mayor's Office of Economic Development, City of Boston


SBA Authorized Lenders
Jamaica Plain area banks that are SBA authorized lenders where small businesses and freelancers can apply for PPP and other relief programs:
Bank of America
East Boston Savings Bank
Chase Bank
The Cooperative Bank
Citizens Bank
Eastern Bank
Hanscom Federal Credit Union
Santander Bank



IRS Employee Retention Credit
The IRS is giving out cash advances to encourage businesses to keep employees on the payroll. A business can receive a tax credit worth 50% of the wages and healthcare benefits that a business pays an employee. The biz can put that towards paying payroll taxes (i.e. not have to pay another bill), AND if that amount exceeds what they'd pay in payroll taxes to the feds, they GET THE DIFFERENCE BACK AS AN ADVANCE.
Qualifying employers must fall into ONE of two categories:
1) The employer's business is fully or partially suspended by government order due to COVID-19 during the calendar quarter.
2) The employer's gross receipts are below 50% of the comparable quarter in 2019. Once the employer's gross receipts go above 80% of a comparable quarter in 2019, they no longer qualify after the end of that quarter.
The tax credit is worth 50% of any wages+healthcare benefits that were paid from March 12, 2020 to January 1, 2021, up to $10,000 per employee. So basically the govt will pay half your wages. You do have to apply for the tax credit via a form.
https://www.irs.gov/newsroom/irs-employee-retention-credit-available-for-many-businesses-financially-impacted-by-covid-19
https://www.irs.gov/coronavirus/employee-retention-credit
https://www.irs.gov/forms-pubs/about-form-7200
COVID-19 & Main Street Webinar Series by Main Street America
Small Business Research Report
Thursday, April 16 | 4:00 – 5:00 PM EDT
On April 9, Main Street America released The Impact of COVID-19 on Small Businesses: Findings from Main Street America's Small Business Survey. This report showcases the results of a survey of 5,850 small businesses across the network and reveals the devastating impact of the COVID-19 crisis on the local economy. Join this webinar to better understand the survey results, recommended policy actions, and how Main Street communities can access local data for their participating businesses. Register here.
UrbanMain & the COVID-19 Response
Tuesday, April 28 | 12:00 – 1:00 PM EDT
The COVID-19 pandemic has hit urban areas hardest, with research emerging on the disparate impacts on communities of color. Urban commercial districts are responding to social and economic challenges through direct policy interventions with municipalities to retain vitality. Yet, many businesses in distressed districts were already "behind the curve" relative to retail strategies and will be more significantly impacted by the shutdown. Join this UrbanMain webinar to hear how neighborhood commercial district managers are quickly responding with local policy initiatives, small business e-commerce tools, and grants to meet the needs of their communities. Register here.
RECORDED WEBINARS:
COVID-19 & Main Street: Supporting Local Safely
Join this webinar for updates from the National Federation of Independent Businesses on the impact to the business community and current resources and guidance, followed by a panel discussion of local program directors and the work they are doing to #SupportLocalSafely. View the recording.
COVID-19 & Main Street: Organizational Health Check-Up
Join this "check-up" with Kathy LaPlante of NMSC and Donna Ann Harris of Heritage Consulting to learn about how your organization should prepare to weather this crisis, think through long-term needs, and focus on your most important work. 
View the recording
 and check out related resources 
here.
COVID-19 & Main Street: Leading Through Crisis 
Join Norma Ramirez de Miess of NMSC as she walks us through the ways in which Main Street leaders can rise to the challenge of guiding revitalization through crisis and moving recovery efforts forward while also ensuring short-term and long-term organizational health. View the recording and check out the slides.
Updates from Small Business Administration
The U.S. Small Business Administration is increasing the maximum amount small businesses and non-profit organizations can borrow through its COVID-19 Economic Injury Disaster Loan (EIDL) program, from $150,000 for six months of economic injury to up to $500,000 for 24 months of economic injury.
Paycheck Protection Program loans have been extended to May 31. President Biden announced
program changes
to make access to PPP loans more equitable. Remember: borrowers may be eligible for
PPP loan forgiveness.
SBA has a "digital front door" where you can go to find the latest information on all of SBA's COVID-19 Relief Programs:
www.sba.gov/relief
and 
www.sba.gov/asistencia
for the Spanish language version.
More businesses are now eligible for the PPP
No Repayment Required – The PPP is a forgivable loan, meaning it would not have to be paid back if used for specific, eligible uses. 

Employees Not Required – Sole proprietors can get a loan, even without a payroll or profit.

Have an ITIN and no SSN? Criminal Record? Delinquent Student Loans? No Problem. The new rules make the PPP accessible to more small businesses and nonprofits.
How to Apply for a Restaurant Revitalization Fund Grant
This story was updated on 3/31/21 to reflect a change in SBA requirements for the Restaurant Revitalization Fund (RRF). Restaurants will not be required to acquire a System of Award Management (SAM) number. One of the hardest-hit industries…
Now in its fourth round, KKR Small Business Builders is here to support entrepreneurs and their small businesses around the world. More than a hundred recipients have already been selected to receive a $10,000 grant as well as mentoring and coaching opportunities with KKR employees. Everyone who applies receives free access to the thousands of curated resources and a community of 360,000+ small business owners on Hello Alice.
Operate in the United States, United Arab Emirates, Spain, Singapore, Luxembourg, Japan, Ireland, India, Germany, France, England, China, or Australia

Be a for-profit business

Have 5 – 50 employees

Have generated annual gross revenues in 2019 of less than $7 million

Have a demonstrated need for support

Propose a strong plan for moving forward
Special tip: Although the application asks for the name and email of the KKR employee who nominated you, those questions are optional! Anybody who meets the eligibility rules can apply.